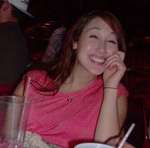 Oriel
Location: Washington, DC
Occupation: Fundraising Volunteer for SoH
My Passions: Children all over the world will have a devastating future if we do not try to give them love and support. A small effort can make a huge difference in the lives of babies who cannot receive heart surgery. Show your love: GIVE LIFE!
About My Inner Philanthropist (why I give): A small contribution can help fill an innocent child's life with light and happiness.
Oriel 's Giving Stats: