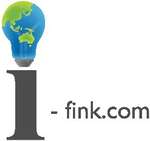 Planet Patrol/i-fink
Location: Sydney, Australia
Occupation: Kids for Action Environmental Science Group!
My Passions: We're a trio of teens passionate about science, music and doing all we can to help our planet survive and thrive. We've organised loads of projects and run two websites: www.planetpatrol.info (for youngl kids) and www.i-fink.com (for older kids).
About My Inner Philanthropist (why I give): Being teens, we're always left out of the loop. Too old to be cute and malleable, but too young to be accepted as adults. This is our way of showing that it's our world too and that through giving we gain our own empowerment as well as giving it to others through aid. We are aware how fortunate we are to live in Australia and whilst we have food on the table, we will always give to others who have less than us. We believe in giving to create opportunities for others.
Planet Patrol/i-fink's Giving Stats: