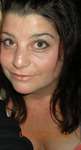 Asimon
Location: Bellingham, WA
Occupation: HR Assisant
My Passions: Outside of my children my passion is for other less fortunate children, their parents and animals.
About My Inner Philanthropist (why I give): Some of what I see here in the US and in 3rd world countries makes me angry and puts my life into perspective and I realize that I to can make a difference. My contributions alone will not change the world but it will help. I'm what the US considers low income and we struggle to get by but never have I gone without clean water & nutrition. I just can't sit back wilingly and watch it happen to others.
Asimon's Giving Stats: