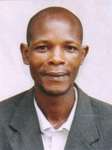 Herman
Location: Uganda
Occupation: Executive Director AIDEST
My Passions: Issues of Interest; • Poverty reduction • Gender issues • Human Rights • Education & Skills training • Youth empowerment • Civil societies • Environmental protection • Sustainable Development • Capacity Building • Humanitarian services
About My Inner Philanthropist (why I give): About me I am born and resident of Uganda; a country found in East Africa. Well known as "Pearl of Africa"; so vegetative 70% with outstanding Tourism attraction sites, National Parks, Wildlife Reservations / Centres, Hospitable, Weather un predictable – may rain or shine after one so hours later. Herman is ever passionate of social and so loving but Developmental change for betterment of the Rural Poor, never want redundancy moments.
Herman's Giving Stats: