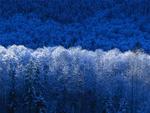 Brooke
Location: Minneapolis
Occupation: Nursing Administration
About My Inner Philanthropist (why I give): I give because the world should be a we world not a me world. It takes everyone to make the world a better place. If I can do my little part or give what I can even if its a small amount I feel that I'm a part of something much larger than my little world that I live in day in and day out. Plus I have nieces and nephews and I can't imagine them not experiencing music in some way or another.
Brooke's Giving Stats: