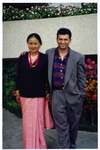 rthapa2000
Location: Cary, North Carolina
Occupation: Disable
My Passions: My family comes first. I like to help poor.
About My Inner Philanthropist (why I give): It's makes me feel good when I give it to needy. I was poor and stranded myself as child so I know how it feels to be poor.
rthapa2000's Giving Stats: