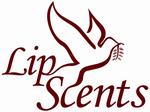 Lip Scents Inc
Location: Las Vegas, NV
Occupation: Premium Brand Organic Personal Care Products
My Passions: Making lives better for others through quality life enhancing products, encouragement and inspiration.
About My Inner Philanthropist (why I give): It's so wonderful to sow into the lives of other people in the world who need a lift - knowing that it could have an immediate impact that may propel them into self sufficiency or even alter their destiny and that of their children's for generations to come for the better. That's priceless!
Lip Scents Inc's Giving Stats: