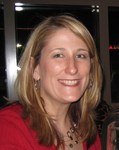 DeniseP
Location: Maryland, USA
Occupation: Graduate Student
My Passions: I love watching organizations using Microfinance responsibly as a poverty reduction tool. I also love watching barriers removed for developmentally disabled people so they can live the type of life they want to live.
About My Inner Philanthropist (why I give): I give because I realize that no one can be successful alone. No person is an island and it is a village of people collaborating together to determine their needs and solutions that is the most successful for everyone involved. Therefore, I give my time and money to help projects that have the right people, the right communities, but not the right amount of money to accomplish their missions. We are all connected, so raising up one person without pushing another down raises us all.
DeniseP's Giving Stats: