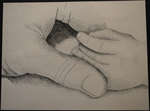 collette hemmings
Location: oregon
Occupation: director at Nike
My Passions: body and brain Yoga T'ai Chi Hiking, Cycling, Having fun.
About My Inner Philanthropist (why I give): Passion to create a more peaceful society. Passion to reach my highest potential and support others in doing the same. Giving back with pleasure and no expectations just because we should help each other.