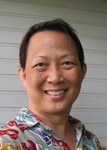 Vanessa Lum
Location: Oahu Hawaii
Occupation: Analyst
My Passions: An advocate for growth & development in colabrative frameworks and cooperative ventures that promote and support our collective humanity, I seek out projects, organizations and other like minded people to making the world a better place!
About My Inner Philanthropist (why I give): Giving is a conscious choice of sharing one's wealth and abundance with others. It allows me to cultivate an attitude of sharing and helping those that need temporary support, encouragement or assistance in improving the quality of their lives. Harmony and peace can only be accomplished when all of us embrace each other as equals, regardless of race, religion, color or gender.