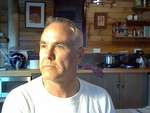 Jack Williamson
Location: Hobart, Tasmania, Australia
Occupation: TESOL teacher
My Passions: I have had a lifetime passion for learning and teaching as a means of personal growth. At present, I am teaching English as a Second Language, but in the past I had been immersed in Adventure Education.
About My Inner Philanthropist (why I give): I became involved with this village in Nepal in 1997 and helped the villagers build a library and stock it with books in 2001. In 2010, we added to this library and stocked an emerging secondary school with over 2000 books. Now, we are embarking on an ambitious project to improve the quality of all the schools in the village of 4500 people. Simply, I give because I have been asked to help and I know that the work we do here will make a significant difference; that's all.
Jack Williamson's Giving Stats: