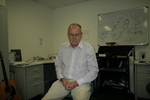 Andrew
Location: Cable Beach, Western Australia
Occupation: Website Designer
My Passions: I enjoy my work as a web designer/developer immensely and it also often gives me an excuse to enjoy another passion, which is photography. Living on the north western coast of tropical Australia provides me with some dramatic scenery in the Kimberley
About My Inner Philanthropist (why I give): I give what I can because I have been successful in my business life, which is coming to an end unfortunately, and I wish to share my fortunate circumstances with a selected number of charities around the world. My wife and I choose these charities at the beginning of each year and give as much as we can to them over that year.
Andrew's Giving Stats: