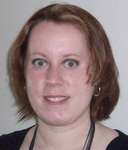 Sara McAninch
Location: Madison, WI
Occupation: Corporate Responsibility Coordinator
My Passions: Community involvement and helping others get involved in their local communities.
About My Inner Philanthropist (why I give): I give because it's the right thing to do. My family and I had a lot of help when I was growing up, so giving back as an adult is my way of "paying it forward."
Sara McAninch's Giving Stats: